Runtastic Heart Rate PRO [v2.4]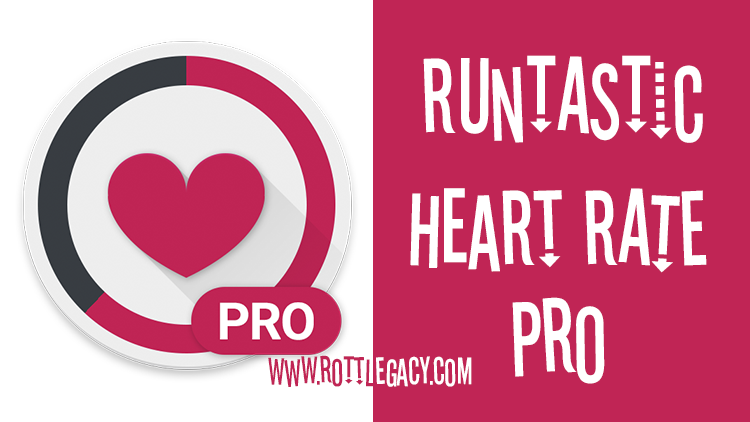 Turn your smartphone into your personal HEART RATE MONITOR – yep, that's possible!
Everyone's maximum heart rate is different, and also our resting heart rates vary based on our age and training level. Want to know your resting heart rate or find out how fast your heart is beating after a certain fitness activity? Get Runtastic Heart Rate PRO to not only measure your pulse, but also compare different results, receive reminders for regular HR measurements and benefit from an array of additional features. Whether it's after a hard training session or before your next exam – we show you how fast your heart is beating. No extra devices necessary, all you need is your smartphone. Easy as pie, right? Go PRO today!
PRO FEATURES:
* Unlimited measurements: Determine your heart rate anytime, anywhere & as often as you like
* Use filters: Filter your measurements according to type (resting HR, pre-& post-workout HR, maximum HR)
* Graphs to monitor your progress: Monitor how your resting heart rate develops
* Reminder: Receive automatic notifications for regular HR measurements
* No ads
APP FEATURES & BENEFITS:
* Measure your heart rate with your smartphone camera
* Graphs illustrate your measurements
* Different measuring types: resting HR, pre- & post-workout HR, maximum HR
* Upload your results to Runtastic.com, compare and analyze your measurements by day, week or year
* Share your HR measurements in social networks like Facebook, Google+ & Twitter or via email
EASY TO USE
* Place and lightly hold your (index) finger against the back camera lens and flashlight
* Do not press too hard, otherwise blood circulation will be altered and the results could be
affected
* When using a smartphone or tablet without a LED flashlight, be sure to take the measurement in a well-lit area (bright daylight works best)
* Remain calm and try not to move too much during the measurement, as this can compromise measurement accuracy
* Do not measure with cold fingers when the blood circulation is poor
EFFICIENT ANALYSIS
Your resting heart rate varies depending on your age and training level. A very fit and athletic person has a lower resting HR than someone who's hardly active. Eager to know if your fitness level has improved? Measure your heart rate on a regular basis and monitor the progress of your resting heart rate.
Download the Runtastic Heart Rate PRO App today, check your heart rate regularly and show your friends how cool & calm you remain even when in a seemingly stressful situation!
WARNING: This is not a medical product.
How to install and use?
Uninstall any previous version of Runtastic Heart Rate PRO
Download and Install the APK.
Enjoy the App
Password: www.rottlegacy.com
Contributes to development
If you liked the application collaborate with the development Buy Runtastic Heart Rate PRO
Comentarios
comentarios