Office Suite Pro [v9.1.10146]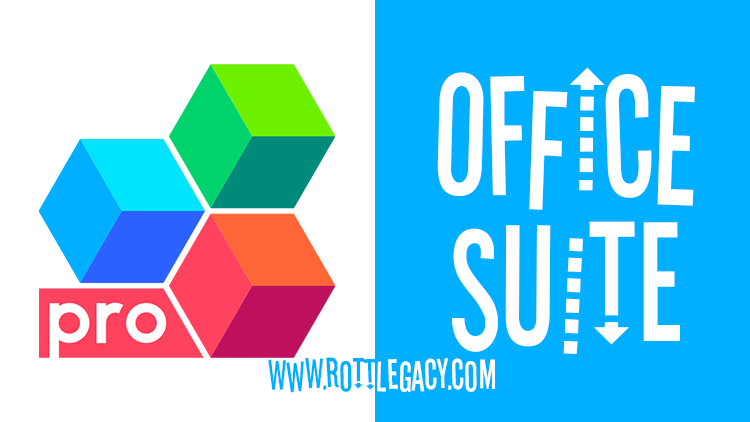 The latest OfficeSuite is our fastest ever, with drastically improved speed across the entire app and a refreshed design that makes it easier to use than ever!
• The most downloaded office app on Google Play
• Delivers the most exclusive features over any other office app
• Installed on 200 million devices in 195 countries and growing
• Over 50 million downloads alongside 55,000 daily activations
OfficeSuite lets you easily view, edit, and create Word, Excel, and PowerPoint documents, convert to PDF, and manage your files all with the most feature-rich mobile office solution available on Android.
Preloaded by top manufacturers including Sony, Amazon, Acer, Alcatel, Toshiba, Sharp, YotaPhone, Kyocera and more.
GOOGLE PLAY EDITORS' CHOICE
INFOWORLD'S TOP MOBILE OFFICE
LIFEHACKER BEST ANDROID OFFICE APP
PCMAG EDITORS' CHOICE AWARD
THE LATEST OFFICESUITE IS SPECIALLY DESIGNED AROUND ANDROID N:
• Open multiple documents simultaneously
• Create custom headers, footers, and page number options for Word documents
• Add freehand drawings over PowerPoint slides
• Protect individual sheets and cells in Excel for extra security
• Cast presentations across multiple devices on the same network with Share Cast
• Use Quick Sign to easily sign a PDF using your digital signature
KEY FEATURES:
• View, create and edit complex office documents all from a familiar desktop-style interface
• Full compatibility with Microsoft formats including DOC, DOCX, DOCM, XLS, XLSX, XLSM, PPT, PPTX, PPS, PPSX, PPTM, PPSM
• Support for PDF files including PDF camera scanning and Export to PDF.
• Additional support for common formats like RTF, TXT, LOG, CSV, EML, ZIP; Open Office – ODT, ODS and ODP
• Integrated with File Commander for quick and easy access to both local and remote files including Recent files, My Documents folders and document templates
• Sharing via cloud services like Box, DropBox, Google Drive, OneDrive, Amazon Cloud Drive and SugarSync, as well as over email, Bluetooth and Wi-Fi Direct
• PDF security and editing features including digital signatures support, permissions management, text to PDF, and annotations
• Available in 56 languages
HOW IS OFFICESUITE PRO BETTER THAN OFFICESUITE FREE?
• Security features – work with password protected files
• Format Painter in Word documents
• Track changes with multiple author support
• Insert pictures using your camera or from an external file
• Additional options in Excel including Insert Filter, Conditional Formatting, Define Name, Import Image, Edit Chart, and Save as CSV
• Interactive form support for PDFs: checkboxes, radio buttons, text fields, etc.
• Legacy Microsoft document formats support (.DOC, .XLS, .PPT) along with .ODF formats
OfficeSuite granted permissions- http://www.mobisystems.com/android_office/full-features.html#permissions
Extension for Sony SmartBand, SmartWatch 2, SmartWatch 3.
Control presentations in OfficeSuite from your SONY SMARTWATCH 2/3 by sliding left and right to move between slides.
Manage OfficeSuite presentations with SONY SMARTBAND.
SMARTBAND TALK: Use volume up/down to change slides, tap on touch screen to display animations. Slide notes will display on screen.
Chromecast dual screen support
What's New

•Support for Android 8 Oreo.
•Reduced installation size.
•Convert and open files created with Apple Pages, Numbers, or Keynote apps.
•Integrated spell check in Spreadsheets and Presentations.
•Filter Web images on size, type, colour and licence.
•Create shortcuts to your favourite files and folders on the device Home screen.
•Insert and delete entire cell ranges for advanced spreadsheet editing.
•OfficeSuite Drive performance improvements.
•Stability improvements and bug fixes.
How to install and use?
Uninstall any previous version of Office Suite
Download and Install the APK.
Enjoy the App
Password: www.rottlegacy.com
Contributes to development

If you liked the application collaborate with the development install the original app Install and collaborate with OfficeSuite Pro + PDF
Comentarios
comentarios